In this Week in Technology, Square gives you an easier way to pay, Yahoo performs as expected, Apple makes a fashionable hire, and Twitter and Facebook make some controversial changes. Another juicy tech week indeed!
Square Launches Square Cash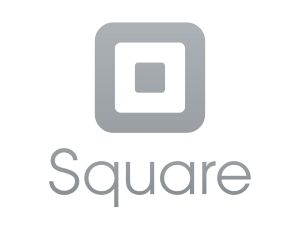 Need another way to pay your friend that fantasy football buy-in or the money he lent you when you forgot your wallet? Square Cash, launched on Tuesday, has you covered.
Square has made it easier than ever to transfer funds electronically, allowing you to do so by simply writing an email to your friend with an amount as the subject line and cc'ing cash@square.com on the message. To access the funds, your buddy just clicks a link generated in the email, enters his debit card info, and voila, he's paid. No accounts to sign up for, no bank routing information to dig up and enter, nothing like that.
Though PayPal has a really big lead in peer-to-peer payments, Square has once again innovated and simplified an existing process.
Will you use Square Cash over PayPal or other P2P payment platforms?
Yahoo Beats Earnings Estimates in Q3 But Doubts Remain
Yahoo's stock has been on a tear ever since Marissa Mayer became CEO and made some power moves. The company barely beat earnings estimates for Q3 and the stock price rose, but many attribute this to the fact that Yahoo can hold on to its stake in Alibaba, which is rumored to IPO soon.
Yahoo's revenue actually declined 1% year-over-year as its display ad business continues to falter, and many still wonder if the company can execute on its renewed focus on mobile. The attempted Yahoo renaissance is a story to watch.
Apple Hires Burberry CEO to Lead Retail
Speaking of high-profile female executives, Angela Ahrendts, the CEO of Burberry, has been hired by Apple to lead its retail and online stores.
At Burberry, Ahrendts leveraged technology to revive the faded brand and transform it to a global fashion powerhouse. Her role at Apple will likely focus on bringing its e-commerce operations up to par with its innovative physical stores.
Apple seems to think that the merging of technology and fashion is the way to go, as Ahrendts is the company's second fashion CEO hire, joining former CEO and President of Yves-Saint Laurentis, Paul Devere. Read more at The Verge.
Twitter and Facebook Make Messaging Changes
Twitter now allows you to send direct messages (DMs) to others who don't follow you, but only if those users opt-in to receive them. The feature is only available for some users at the moment. Some say that this may evolve to allow Twitter users to DM any other user, regardless of follow status. This would be helpful for customer service departments, giving them the ability to contact customers more easily, but may open the door for spammers to blast DMs out at will.
Meanwhile, Facebook made some messaging changes of their own and now allows teenagers to publicly post status updates, videos, and images.  Facebook says that it's giving teenagers more messaging options, while pundits say it's strictly a tactic to increase monetization.
Regardless, both social networks are making somewhat risky moves to increase usage.
Have you read other interesting mobile and technology stories this week that are worth mentioning? Feel free to add them in the comments.
Like this post? Then follow us on Twitter – @thorntech and @mikewchan – for future updates.
Image courtesy of Square