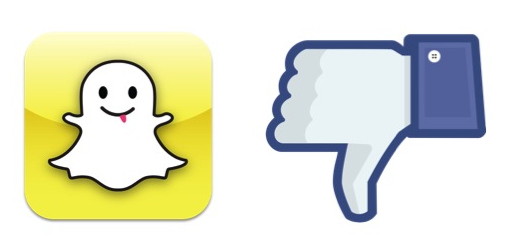 Companies are preparing for the holiday season, which gives us a lot to write about! This Week in Technology features Amazon beginning Sunday delivery, China's big shopping day, and the launch of new gaming consoles and the Moto G phone. Oh, and a startup just turned down $3 billion. Here we go!
Amazon to Begin Sunday Delivery
Amazon continues its quest to dominate shopping by delivering orders on Sundays, moving closer to the instant buying experience of going to a retail store.
The company has wanted to deliver orders on Sundays for years, but higher delivery prices charged by UPS, FedEx and the U.S. Postal Service on Sundays were hurdles. Amazon has now cut a deal with the USPS to deliver packages at the normal rate. Sunday delivery will initially launch in Los Angeles and New York City, with expansion to other metro areas in the coming year. This is happening just in time for the holiday shopping season.
Read more at the Washington Post.
China's One-Day Shopping Spree Sets Online Sales Record
Speaking of online retail, Chinese e-commerce company Alibaba set a single-day online sales record by generating $5.75 billion in revenue on Monday, 11/11, which is dubbed "Singles Day" in China. That's a lot of money spent by a lot of single people.
The growth of e-commerce in China is staggering. The country is set to surpass the U.S. this year as the largest online shopping market in the world and will continue to grow at a clip of 32% per year through 2015.
Everyone should keep an eye on Chinese behemoths such as Alibaba and social networking giant Tencent. They're dominating in China and may wield increasing power on a global scale.
New Gaming Consoles to Launch
Sony's Playstation 4 launches today – one week before Microsoft's Xbox One – and hardcore gamers are rejoicing this holiday season, as neither company has released a new console for at least seven years.
But the consoles are being thrust into a brave new world of gaming, one where social and mobile games dominate the casual gamer's landscape. So while these versions of consoles and mega-franchises Grand Theft Auto and Call of Duty may still see decent revenues, overall video game sales continue to plummet while social and mobile games like Words With Friends and Candy Crush Saga see more downloads.
Motorola Launches Low-Cost Moto G
Motorola is targeting emerging markets with their launch of the Moto G phone, available in Brazil and parts of Europe. Apparently this phone packs a punch at a very low price of $179 unlocked without a contract.
Motorola's performance hasn't been too stellar lately but maybe this will change its fortunes. The company is clearly targeting the first-time smartphone buyer with the phone's high performance at an aggressively low price point, setting its sights on competition from Nokia and Firefox OS.
Read more at The Verge.
Snapchat spurns $3 Billion Acquisition Offer from Facebook
Wow.
It makes sense for Facebook to buy Snapchat. Even though Snapchat is only two years old and doesn't make any money, the ephemeral messaging app is clearly resonating with teens while Facebook is losing its luster with that age group (and striking out with copycat app Poke).
But the Snapchat founders are holding out for a bigger payday. Will it come? I'm not sure. Thoughts of Groupon's rejection of Google's $5-6 billion offer dance in my mind; yes, that was a different situation but you can't help but think about the regret there. Regardless, this guy at Forbes thinks they're doing the right thing. Only time will tell.
Have you read other interesting mobile and technology stories this week that are worth mentioning? Feel free to add them in the comments.
Like this post? Then follow us on Twitter – @thorntech and @mikewchan – for future updates.