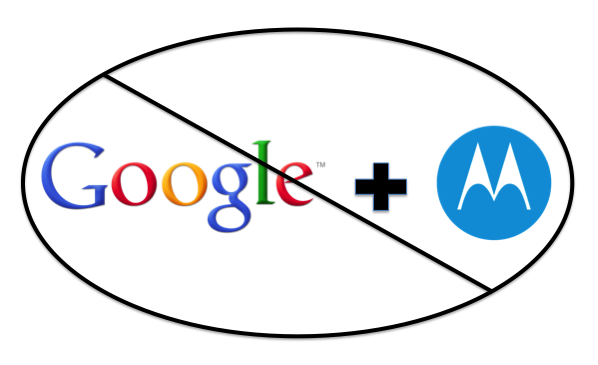 Welcome to "The Week in Technology", where we recap some of the most interesting technology and mobile stories from the past week.
This week we cover the moves Google made to clean up its Android act, the quarterly results of some tech giants, and how Uber is being sued for wrongful death. Looks like a very up and down week for tech.
Google Tidies its Android Mess
On Monday, Google struck a deal with Android hardware buddy Samsung to collaborate on patents owned by both companies as well as those filed in the next ten years. Both have been roiled in patent battles (more as allies than enemies), and the hope is that working together will result in more innovation and less litigation.
In a separate but related incident, Google lost on its Motorola Mobility bet and sold its handset subsidiary to Lenovo. Google purchase Motorola Mobility in 2012 for over $12 billion and sold it for only $2.9 billion.
The Motorola purchase was clouded in doubt from the beginning, as many other Android phone manufacturers like Samsung wondered if Motorola phones would get preferential treatment, and analysts wondered if Google could pull of Apple-like control over both software and hardware. Now Lenovo, who is rapidly expanding in the US, benefits from acquiring a revered mobile brand at a relative discount.
Tech Titans Release Q4 Earnings Reports
Many of the tech giants reported their Q4 earnings this week, and the results may surprise you.
Apple reports record iPhone sales but misses mark
Apple sold a record 51 million iPhones in Q4 but failed to meet analysts' expectations of 55.3 million. The missed target and slowing sales growth caused the value of the stock to drop 7.5% after the results were announced.
Microsoft beats estimates
Has Microsoft turned a corner? The company bested analysts' revenue and profit forecasts, buoyed by solid sales of its B2B software and services and a strong holiday season for Xbox One and second-generation Surface tablets.
Yahoo's Q4 performance up and down, outlook is bleak
While Yahoo posted Q4 earnings per share that surpassed expectations, its sales were down 6% primarily due to a continued decline in display advertising revenue. While the company has been successful in growing its user base, monetization continues to be a problem.
Facebook crushing it
The Zuck reported record results for Q4, driven by a surge in mobile ad sales, which now accounts for over 53% of the company's total ad revenue. Read more at The Guardian.
Amazon misses mark
Amazon missed Q4 expectations on both earnings per share and revenue, and is looking to increase the price of its Prime offering by $20-40 to cover increase delivery costs.
Google shows strong revenue growth
While Google missed their earnings estimates, the company healthily grew revenue, primarily driven by content and app sales from Google Play. Getting Motorola off their books should help their profits in the future.
Uber Sued for Wrongful Death
The family of Sophia Liu, a six-year old girl who was killed by an Uber driver, is suing the company and the driver for wrongful death.
The driver was waiting to receive a ride request with the UberX mobile app when he hit Sophia and members of her family in San Francisco. The lawsuit alleges that the app violates a California law that seeks to cut down on distracted driving because drivers must interact with the app, while driving, to accept rides. In the past, Uber has claimed they were not responsible for accidents when drivers did not have passengers with them.
This case will be extremely important for the future of transportation startups like Uber and Lyft, whose drivers rely on mobile apps to receive and accept ride requests.
Have you read other interesting mobile and technology stories this week that are worth mentioning? Feel free to add them in the comments.
Like this post? Then follow us on Twitter – @thorntech and @mikewchan – for future updates.