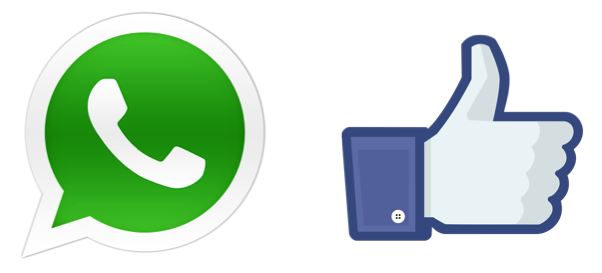 Welcome to "The Week in Tech," where we recap some of the most interesting technology and mobile stories from the past week.
This week we cover the purchase of WhatsApp by Facebook, the exploratory work of Apple in medical devices and cars, and the battle between T-Mobile and Blackberry.
Facebook buys WhatsApp for $16 Billion
Messaging apps are all the rage right now and Facebook just bought a big one by purchasing WhatsApp for $16 billion in cash and stock.
WhatsApp will continue to operate independently and separately from Facebook's Messenger app. WhatsApp's user growth over the first four years in existence trumped the growth of Facebook, Gmail, Twitter and Skype, and now the app boasts over 450 million monthly users. An interesting backstory was that Facebook rejected WhatsApp co-founder Brian Acton for a job back in 2009. Funny how things come full circle.
Last week, Rakuten purchased messaging app Viber for $900 million, and Korea's Kakao Talk is preparing for an IPO. Other messaging apps like Line, WeChat and Kik have massive user populations. So what's next for all of these apps? Will we see more consolidation or will these continue to operate independently and grow their user bases? We'll have to wait and see.
Apple exploring cars and medical devices
Apple is looking for ways to kickstart growth and may expand to the automobile and medical device sectors. The company is sitting on over $160 billion of cash and short-term investments and is looking for ways to spend and grow.
They've had early-stage conversations with Tesla, the electric car company, but CEO Elon Musk says an acquisition is "unlikely" in this video on Bloomberg.com. Apple also is performing exploratory research on heart-related medical devices as well as fitness tracking headphones.
While some of these new industries may not be a great fit for Apple, this activity shows that the company will stop at nothing to continue to innovate.
T-Mobile and Blackberry battle
T-Mobile and Blackberry's relationship quickly took a turn for the worst after T-Mobile offered discounted iPhones to their Blackberry-wielding customers.
I guess there are still some passionate Blackberry fans out there, because many of them tweeted and complained to the mobile service provider. Blackberry CEO John Chen also blasted T-Mobile on his company's blog.
T-Mobile heard everyone loud and clear and is now offering Blackberry users $250 to upgrade to a newer model.
What do you think of these stories? Have you read other interesting mobile and technology stories this week that are worth mentioning? Feel free to add your thoughts to the comments.
Like this post? Then follow us on Twitter – @thorntech and @mikewchan – for future updates.