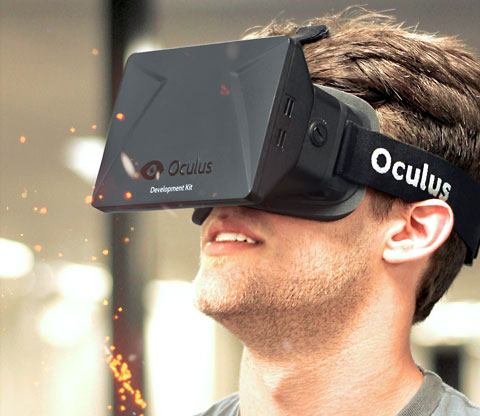 Welcome to "The Week in Tech," where we recap some of the most interesting technology and mobile stories from the past week.
Lots of news this week! We'll cover Apple and Comcast's discussion for streaming TV service, more bad Bitcoin hijinks, IPOs in the news,  Facebook's virtual reality play, and the battle for the cloud between Google and Amazon.
Apple and Comcast discuss partnership for streaming TV service
Apple is in talks with Comcast to to enter into a deal to allow 1) Comcast users to access content through an Apple TV set-top box and 2) content from Apple TV to bypass Internet congestion by leveraging Comcast's cable infrastructure. Discussions are in very early stages and a deal isn't guaranteed to happen because of the significant investments in networking technology.
Letting Comcast users access content via Apple TV would no doubt modernize the TV viewing experience, bringing it more in line with how we use our smartphones and tablets. Comcast's and other cable providers' user interfaces are terrible and those set-top boxes are big and clunky.
But allowing Apple TV's content to bypass congestion on the Internet, like Comcast's deal with Netflix, borders on violation of net neutrality and is sure to be scrutinized.
More Bitcoin craziness ensues
Bitcoin can't stay out of the news, and that's not a good thing.
Late last week, Mt. Gox, once the largest but now bankrupt Bitcoin exchange, found 200,000 missing Bitcoin (about $120 million) in old electronic wallets.
Earlier this week, China-based Bitcoin exchange Vircurex got hacked, has frozen withdrawals, and is essentially running a Ponzi scheme to pay its IOUs.
Not a good look, Bitcoin, not a good look.
King IPO's, stock gets Candy Crushed; Box files IPO
Ahoy from IPO land.
King Digital Entertainment, the maker of the hit mobile game Candy Crush, IPO'd on Wednesday and its stock price fell nearly 16% from the opening price of $22.50, closing at $19. I too would avoid a stock where one game accounted for over 75% of revenue.
Box is more my cup of tea. The cloud storage company filed for a $250 million IPO on Monday. The company's revenues more than doubled last year but its losses continue to grow with no end in sight, as it continues to fund its goal of enterprise storage domination.
Facebook buys Oculus VR
Facebook has entered into an agreement to purchase Ocular VR, the virtual reality company that makes the Oculus Rift headset, for $2 billion.
With Facebook's success in mobile, they can move on to build the next platform, which they believe will be virtual reality. Mark Zuckerberg sees VR as the next communication medium and wants to make these immersive experiences accessible to all.
Read Mark Zuckerberg's post on Facebook here.
Google and Amazon battle over the cloud by lowering prices
Google drew first blood by massively dropping prices for their Cloud Platform services.
Then Amazon Web Services counters with price cuts of their own.
Looks like a race to the bottom and soon cloud services will be free!
What do you think of these stories? Have you read other interesting mobile and technology stories this week that are worth mentioning? Feel free to add your thoughts to the comments.
Like this post? Then follow us on Twitter – @thorntech and @mikewchan – for future updates.
Image courtesy of Oculus