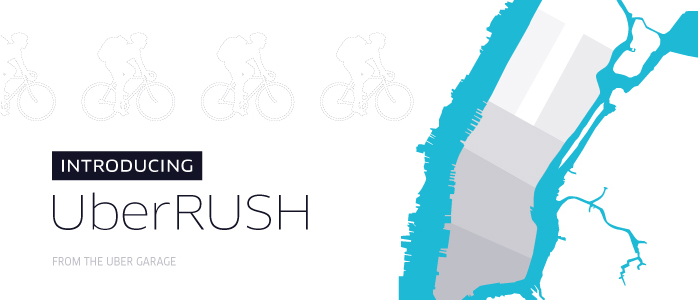 Welcome to "The Week in Tech," where we recap some of the most interesting technology and mobile stories from the past week.
This week we talk about the launch of UberRUSH, the Heartbleed security issue, the shakeup at Apple, and Twitter's redesign. Let's go!
Uber Launches Bicycle Courier Service UberRUSH
Uber just jumped head-first into the delivery game with the launch of UberRUSH in Manhattan.
Here are the key details of the experimental program:
Couriers will only make deliveries from Lower Manhattan up to 110th St.
Deliveries will start at a flat fee of $15 with additional charges if zone borders are crossed.
The service is primarily available from 8am to 6pm.
Couriers will not purchase items for customers.
UberRUSH enters an increasingly competitive delivery service market. Black-car service competitor Gett has
partnered with WunWun
 to offer courier services, 
Postmates
 operates in this space, and of course there's
eBay Now
. Even though UberRUSH is at a disadvantage because their couriers won't purchase anything for customers, the company hopes to leverage its huge, active user base to win the courier delivery market.
Is the Internet Safe Anymore?
Researchers have discovered a flaw dubbed "Heartbleed" that can seriously compromise the security of the Internet. They've found a bug in the OpenSSL protocol that secures users' passwords for 2/3 of the servers on the Internet that power e-commerce, email, messaging, and many more websites. Read all you need to know about it here.
Hackers can potentially obtain access to these servers and read information, such as user names, passwords and encryption keys, in packets of up to 64KB. This would allow attackers to listen to your communications, access your personal data and steal your identity.
There's an interesting discussion on Fred Wilson's blog about what the correct response should be.
Scary stuff.
Apple Software Design Chief Leaves
The man responsible for designing iOS7 and leading all of Apple's software design, Greg Christie, will soon no longer be with the company.
Friction between Christie and Senior Vice President Jony Ive apparently led to a shakeup of Apple's entire software design organizational structure. Christie's Human Interface group, once part of VP of Engineering Craig Federighi's department, now reports to Ive, who is aggregating more and more power over how Apple's products look and feel.
Twitter Redesign Looks Just Like Facebook
They say that imitation is the sincerest form of flattery. In that case, Facebook should be really flattered by Twitter's redesign.
Twitter is slowly rolling out its redesign and boy, does it look a like its larger, more profitable social network brethren. The emphasis on visuals is clear, with a large background image and more prominent profile picture taking up a lot of space. And just like Facebook, your friends and images are placed in a tile format on the left rail.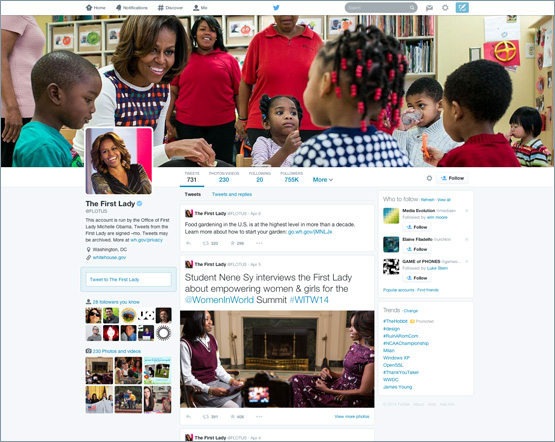 The social network's growth has been slowing and there's been increased pressure on the company to perform ever since they went public last November. Looking more like Facebook probably isn't gonna get it done.
What do you think of these stories? Have you read other interesting mobile and technology stories this week that are worth mentioning? Feel free to add your thoughts to the comments.
Like this post? Then follow us on Twitter – @thorntech and @mikewchan – for future updates.
Image courtesy of Uber and Twitter