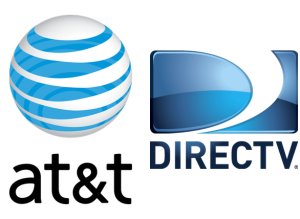 Welcome to this week's edition of "The Week in Tech," where we recap some of the most interesting technology and mobile stories from the past week.
This week we cover AT&T's deal for DirecTV, Apple's talks to buy Beats, the new Square Order app, new features for Yelp and Twitter, and the continuing net neutrality saga.
AT&T to Buy DirecTV
Following Comcast's purchase of Time Warner Cable, the consolidation in the TV business continues, as AT&T is in talks to buy satellite TV provider DirecTV for about $50 billion.
The move would significantly expand AT&T's national TV footprint. The company's digital TV service, U-Verse, currently has 5.7 million subscribers, while DirecTV has about 20 million.
The issue with these mega-deals is whether they'll pass antitrust regulation. TV industry lawyers will certainly be busy this year.
Apple to purchase Beats Electronics
Apple is making a big move to grow its streaming music business (and maybe launch smart headphones?) by pursuing a purchase of Beats Electronics for $3.2 billion.
This would be Apple's largest acquisition by far, with the closest being NeXT for $400 million in 1996. The company is under pressure to launch the another big product, as iPhone and iPad sales have stagnated lately.
Will the addition of Beats Music help Apple compete against Spotify and Pandora? Will selling headphones help Apple get into the wearables game? $3.2 billion is a lot of money to spend to answer these questions.
Square launches pre-order app, nixes Square Wallet
Square has shuttered its mobile payments app, Square Wallet, and launched Square Order, an app that allows customers to order food and beverage ahead of time from vendors who use their point-of-sale software.
Square Wallet was a big bet by the company, and despite a big partnership with Starbucks, it ultimately failed because it just didn't offer much more utility than swiping a credit card to pay for something. Square hopes that Order will achieve a higher level of adoption and drive more customers to businesses.
New app features for Yelp and Twitter
Yelp announced a free restaurant reservation system this week called Yelp Reservations. The company already offers a subscription-based reservation service through its purchase of SeatMe last year that charges restaurants $99 a month, and users can book reservations on the site through a partnership with OpenTable. In essence, Yelp has become a frenemy of OpenTable and itself. Weird.
Oh man, have we all been waiting for this Twitter feature. The microblogging service has rolled out a "Mute" feature that lets you remove a user's tweets from your feed. All of our streams just became less cluttered.
FCC accepts new net neutrality framework but opens rules to debate
. 
The FCC agreed to accept Commissioner Tom Wheeler's new net neutrality rules but also voted to open the framework up for public debate.
Basically, very little has changed and the net neutrality battle rages on with no horizon in sight.
Like this post? Then follow us on Twitter – @thorntech and @mikewchan – for future updates.