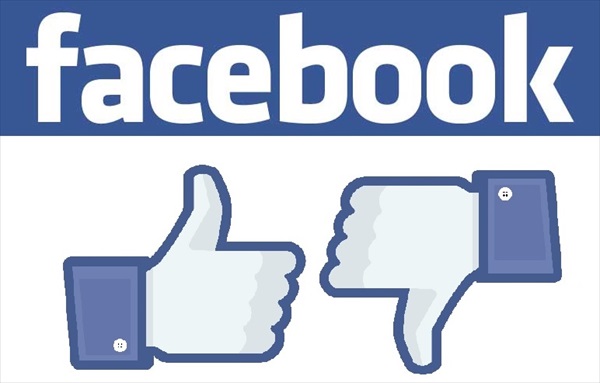 Welcome to this week's edition of "The Week in Tech," where we recap some of the most interesting technology and mobile stories from the past week.
This week we highlight Facebook's mood study, Tinder's sexual harassment issues, Aereo's shutdown, Google closing Orkut and buying Songza, and Yahoo's product axing.
Facebook runs mood study, proves they own your emotions
Word came out that Facebook ran a mood experiment on nearly 700,000 users in 2012 that proved that the social network can influence your emotions. The study found that emotional states, such as happiness and sadness, can be transferred to others without face-to-face interaction.
Facebook tweaked users' feeds to show more positive status updates and it was proven that those users were inclined to post more positive status updates themselves. And users who saw more negative posts tended to react negatively.
While Facebook COO Sheryl Sandberg expressed regret over how the company communicated about the study, she did not apologize for running the experiment, as it was completely legal – but creepy and unethical.
Another startup sexual harassment suit, this time at Tinder
Are you sick of constantly reading about sexist acts and bad bro behavior at startups? I'm sick of writing about them, but I'll do it anyway.
Tinder's ex-VP of Marketing Whitney Wolfe filed a sexual harassment and discrimination lawsuit against her old employer. Wolfe states that Tinder CMO Justin Mateen, whom she dated when they worked together, called her a "whore", berated her via text message, and threatened to take away her co-founder status because she was a woman.
Read more at Slate, and you can see the terrible text messages Mateen sent Wolfe at ValleyWag.
Aereo ceases operations after Supreme Court ruling
Shortly after the Supreme Court ruled Aereo violated broadcasters' copyrights, the company has temporarily ceased operations as of last Saturday.
In a blog post, CEO Chet Kanojia stated that the company will consult with the courts and map next steps, and the journey is "far from done."
Read more at Bloomberg.
Google shuts down Orkut, buys Songza
Maybe Google just isn't a social company. First, the company restructured its resources dedicated to Google+, and now it will shut down its first social network, Orkut.
But Google is trying hard to be a music company, further bolstering its portfolio by purchasing Songza, a streaming music service that allows users to create smart playlists.
Yahoo shuts down Xobni and other services
Yahoo is further focusing its product line by shutting down a litany of products.
Xobni, an email and contact management app acquired last year, is the highest profile of these products, but the company claims many features will be integrated into Yahoo Mail. Other poorly performing products getting the axe include Yahoo Finance's research reports, Yahoo bookmarks, People Search, Toolbar on Chrome Shine, Voices, and the Yahoo Contributor Network.
Like this post? Then follow us on Twitter – @thorntech and @mikewchan – for future updates.
Image courtesy of Bandwidth Blog.