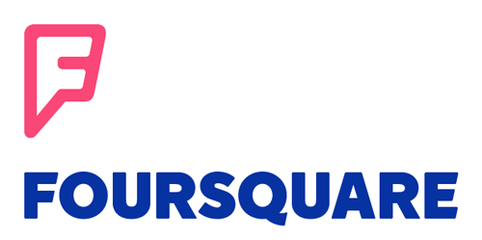 Welcome to this week's edition of "The Week in Tech," where we recap some of the most interesting technology and mobile stories from the past week.
This week we highlight Yahoo's purchase of Flurry, Facebook's launch of two new features, Foursquare's rebranding, and Q2 earnings for tech giants.
Yahoo acquires Flurry
Yahoo has not been shy about its ambitions to be a mobile-first company. Now the company has bolstered that position by agreeing to purchase mobile app analytics company Flurry for a reported $200-300 million.
With declining display ad revenue, Yahoo CEO Marissa Mayer has been on a shopping spree to catch up to Facebook and Google in mobile and this acquisition should help immensely. Flurry's app analytics technology is installed in over 500,000 apps on more than 1 billion devices, which gives Yahoo valuable insight into app usage and performance. Flurry also uses this data to better target users on its app advertising platform, which Yahoo will benefit from as well.
Facebook launches Save feature and tests Buy button
The world's largest social network added two interesting features over the last week or so.
The first is called "Save," which allows users to stockpile links from their News Feeds, Pages, Events, and more to read and view later. This move puts Facebook in direct competition with popular read-it-later apps like Pocket and Instapaper. Read more at Techcrunch.
The other is a Buy button, which could have a massive impact on social commerce. The Buy button allows users to purchase items and complete transactions without leaving Facebook, giving advertisers the ability to sell directly on the social network. Read more at Inside Facebook.
Foursquare rebrands and ditches the check-in
In May, Foursquare announced the split of their eponymous check-in mobile app into two apps – one would be called Swarm, which still allowed you to check in to places and see your friends' check-ins, and the other would maintain the "Foursquare" name but ditch the check-in for more local search and discovery features. This week the company announced a full rebranding of the Foursquare app (the new one), with a new logo, app design, and value proposition.
I'm confused, and I don't even use Foursquare anymore, so I can imagine what the app's active users think. The company's strategy and announcements have been befuddling, but we'll see if this plan works to keep Foursquare moving forward.
Tech companies report Q2 earnings
Many of the tech giants reported second quarter earnings this week and proved who's "crushing it" and who's languishing.
Facebook is clearly killing it. Revenue grew 61%, monthly active users increased 14%, and mobile ad revenue surged by 151% over Q2 of last year. Apple continues to roll along as strong iPhone sales allowed the company to beat expectations.
Microsoft, Google, and Amazon had mixed earnings calls. Microsoft's revenue grew 17.5% over Q2 of last year but net income fell short of expectations. But we already know that big changes are coming.
Google told a similar story, beating revenue forecasts but missing income targets. I don't think they really care, as they continue to focus on the long term with moonshot projects like self-driving cars and internet for everyone in the world.
Speaking of not caring about the short term, Amazon is going to lose a half a billion dollars in the next three months due to the Amazon Fire phone launch. Ouch.
What do you think of these stories? Have you read other interesting mobile and technology stories this week that are worth mentioning? Feel free to add your thoughts to the comments.
Like this post? Then follow us on Twitter – @thorntech and @mikewchan – for future updates.
Image courtesy of Foursquare.