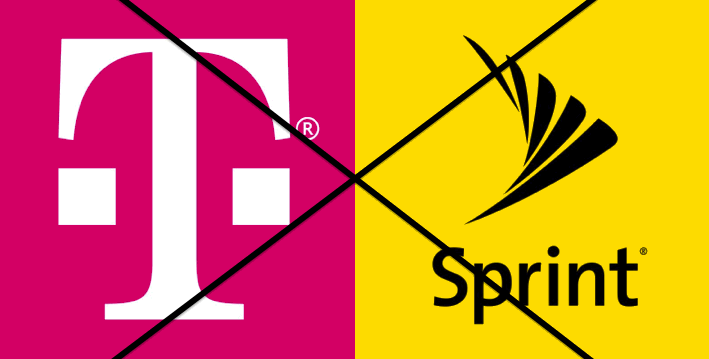 Welcome to this week's edition of "The Week in Tech," where we recap some of the most interesting technology and mobile stories from the past week.
Lots of news this week! We highlight Sprint's horrible week, Russian Internet theft, Square's purchase of Caviar, the launches of UberPool and Lyft Line, and Apple's big hire.
Sprint drops quest for T-Mobile, then drops CEO
Sprint made two headlines this week, neither of which is positive.
To start, the nation's 3rd largest wireless carrier and parent company Softbank gave up on their mission to buy #4 carrier T-Mobile, citing that the regulatory hurdles are too high.
Second, Dan Hesse is out as CEO, likely because of the T-Mobile debacle. Brightstar founder and CEO Marcelo Claure, who joined Sprint's board in January, will take over as interim CEO.
Sprint has seen better times. Read more at GigaOm.
Russians steal 1.2 billion Internet passwords
A Russian crime ring has stolen over 1.2 billion passwords and accessed over 500 million email addresses, the largest known theft of Internet credentials.
The hack was detected by Hold Security, who claimed that the passwords were stolen from over 420,000 websites of all sizes. The company has not named which sites were hacked.
The information has been used to send spam on social networks, and hasn't been sold on the black market – yet.
Go change your Internet passwords now – this blog post will still be here when you get back.
Square purchases food delivery service Caviar
Mobile payments company Square has jumped into the food delivery business by purchasing Caviar for $90 million.
Caviar delivers food from high-end restaurants who normally don't deliver meals to homes. Earlier this year, Square launched Square Order, a food ordering service that only allows for food to be ordered and picked up. Thus, the Caviar acquisition is a great complement and bridges the gap between order and delivery for Square.
The meal delivery space is becoming increasingly crowded with companies like Munchery, Sprig, and others garnering big investments. So it makes sense for Caviar to join forces with Square to combat these surging competitors.
Uber and Lyft launch carpooling services within a day of each other
On Tuesday, Uber announced UberPool, which allows riders who are headed in the same direction to carpool for a much lower fare. One day later, competitor Lyft launched Lyft Line, essentially the same service.
Lyft, originally known as Zimride, actually began as a carpooling service which connected drivers and riders headed in the same direction, so this move harkens back to the company's roots. Lyft Line is launching city-wide in San Francisco while UberPool is in private beta.
Both companies are tackling the massive transportation market and are essentially alleviating the need for car ownership. It'll be interesting to see how many people are open to carpooling and who takes the lead in the battle for on-demand ride supremacy.
Apple hires digital marketing director
Apple doesn't care about social media. Until now.
The company has hired former Nike Global Senior Director of Social Media Musa Tariq as Digital Marketing Director. Prior to Nike, Tariq was Director of Social Media for Burberry and now rejoins forces with former Burberry CEO Angela Ahrendts, who is Apple's Senior VP of retail and online stores.
Apple, who prefers traditional advertising and word of mouth to promote its products, has been late to the social media marketing party. The @apple Twitter handle has nearly 28,000 followers but hasn't tweeted once and still shows an egg for a profile picture. It looks like that will change very soon.
What do you think of these stories? Have you read other interesting mobile and technology stories this week that are worth mentioning? Feel free to add your thoughts to the comments.