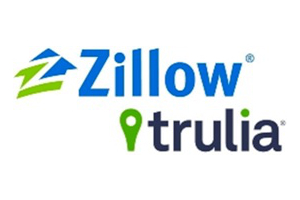 Welcome to this week's edition of "The Week in Tech," where we recap some of the most interesting technology and mobile stories from the past week.
This week we highlight Zillow's purchase of Trulia, OKCupid's social experiments, the battle for India's e-commerce market, and Apple's acquisitions.
Zillow to acquire Trulia
Two of the most popular real estate apps just joined forces, with Zillow purchasing Trulia for $3.5 billion in stock.
Until now, the two companies have been fierce competitors and have dominated the online real estate space; last month, Zillow garnered 83 million unique visitors while Trulia saw 54 million users visit their sites and apps, for a combined 61% of total users in the real estate listings category.
While the merger won't impact the average consumer in the short term, real estate brokers might feel the pain of increased prices to list homes and rentals and purchase ads on the two sites. In the future, these price increases may lead to fewer brokers listing their properties on the sites, which would eventually hurt consumers by limiting access to homes available on the market.
OKCupid runs social experiments with their users
Apparently tech companies love being psychologists.
Earlier this month, Facebook revealed that they ran mood experiments on users. Now OKCupid has run its own social experiments and proudly admits it.
OKCupid co-founder wrote a blog post about the experiments the company has run. One tested how users reacted to other users' profiles without pictures. Another measured the value of the words in a user's profile (worthless). And the third experiment connected two users who were not a good match with each other to see what would happen.
These experiments may not be ethical but they sure are interesting.
Flipkart raises $1 billion, Amazon follows up with $2 billion
It looks like India is the next battleground for e-commerce.
India's largest e-commerce company Flipkart raised $1 billion in funding on Tuesday at a valuation of $7 billion. Flipkart, started by two former Amazon executives, has sold more than $1 billion worth of goods through its marketplace in the last 12 months.
Not to be outdone, CEO Jeff Bezos announced two days later that it will invest $2 billion in Amazon's India operations.
The war for the online retail space of the second most-populous nation is going to be determined on the mobile battlefield. Flipkart and competitor Snapdeal both claim that almost 50% of transactions are executed on mobile devices, and Amazon claims that 35% of sales in India are on smartphones.
Apple buys two "Pandora for X" apps Swell and Booklamp
Apple made a couple of interesting acquisitions this past week, picking up "Pandora for talk radio" app Swell and confirming its purchase of "Pandora for books" app Booklamp.
Swell is an app that curates podcasts based on categories selected by the user. Apple shut down the app upon acquisition, but many believe that Swell's technology will eventually be incorporated into iTunes Radio or its own Podcast app. Read more about the acquisition here.
Apple also confirmed that it has purchased book discovery app Booklamp. Apple will likely integrate Booklamp's Book Genome Project technology into iBooks to provide more accurate recommendations and categorization to better compete with Amazon.
What do you think of these stories? Have you read other interesting mobile and technology stories this week that are worth mentioning? Feel free to add your thoughts to the comments.