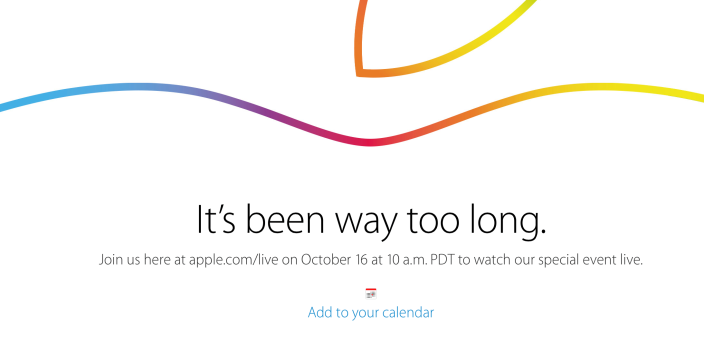 Welcome to this edition of "The Week in Tech," where we recap some of the most interesting technology and mobile stories from the past week.
This week we highlight the splitting of both HP and Symantec, Yahoo's mobile moves, Amazon's first physical store, and Apple's upcoming event.
HP and Symantec are both splitting themselves
Tech companies sure like cutting themselves in half these days.
Last week, eBay decided to spin off PayPal. This week, HP announced they'll split the company into separate enterprise and PC/printer businesses, and antivirus software maker Symantec confirmed that it'll transform into two separate, publicly-traded companies for security and information management.
HP has been slow to adopt to the explosion of mobile and cloud, and shareholders hope the divorce will allow the two new companies to be more independent, focused, and nimble. Symantec's situation is similar, as the security and IM businesses are different and require independent strategies.
Who will be the next Silicon Valley company to get sliced in half?
Yahoo makes mobile moves
Yahoo is betting on the fast growth of mobile messaging by acquiring MessageMe and reportedly investing in Snapchat.
MessageMe is a WhatsApp-like service that quickly grew to over 5 million users but couldn't sustain that growth. Yahoo has been working on a messaging app supposedly called "Yahoo Instant" and it's likely the team of eight MessageMe employees will help launch that product.
And after making a windfall from the Alibaba IPO, Yahoo looks to invest $20 million into Snapchat, the ephemeral messaging app, at a valuation of $10 billion.
Yahoo continues its game of catch-up in mobile.
Amazon to open its first physical store
The king of e-commerce is taking its efforts offline.
Amazon is opening its first physical store in New York City just in time for the holiday season. A combination of a warehouse and storefront, the store will allow customer to order products online and pick them up the same day. Returns and exchanges will be processed there as well.
The company has experimented with physical locations before, opening pop-up shops and big lockers for package pickup. But this is a big move to creep onto the turf of its brick-and-mortar retail competitors and shake up the offline shopping world, where most products are purchased.
Apple to hold product launch event on October 16
It's been less than a month since Apple held a huge event to launch the iPhone 6, iPhone 6 Plus and the Apple Watch. Yet the company can't wait to make more announcements, sending invitations for a gathering at its Cupertino campus on October 16.
Pundits expect Apple to announce updated iPad Airs and Minis, launch a new iMac, and officially release its OS X Yosemite operating system. New MacBooks may be on the docket as well.
What do you think of these stories? Have you read other interesting mobile and technology stories this week that are worth mentioning? Feel free to add your thoughts to the comments.