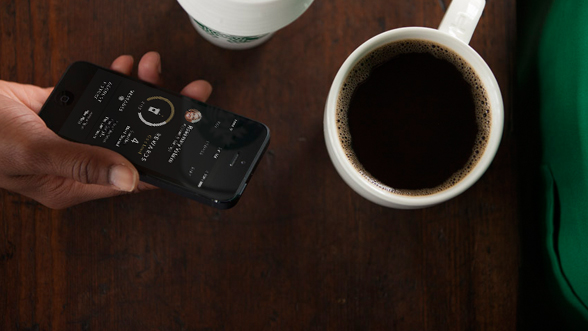 Happy Holidays!
Welcome to this week's edition of "The Week in Tech," where we recap some of the most interesting technology and mobile stories from the past week.
This week we cover the end of the Starbucks-Square partnership, an update on The Interview madness, and testing of the Google driverless car prototype.
Starbucks ends Square partnership
Starbucks will no longer accept Square mobile payments in its stores, ending a partnership that began in 2012.
Square is retiring its Wallet app, which allowed users to pay for goods in retail stores from their phone, and will roll that functionality into its Order app. Starbucks has passed on integrating Order into their stores and instead will build out their own proprietary mobile ordering solution to accompany their already super-popular mobile payment and loyalty app.
Square will still process payments for Starbucks customers who use a credit or debit card for transactions, but the two companies are now essentially rivals in mobile payments. So we'll see how long this partnership continues.
Update on The Interview  craziness
Sony was hacked three weeks ago and email addresses and confidential information were leaked onto the Internet. This week, a few crazy things happened:
North Korea's Internet Access goes out right after Obama vows to take action on the cyber attack on Sony he believes was executed by North Korea. No one is completely sure why the country's Internet access went down, but there is certainly plenty of speculation.
In full damage-control mode, Sony threatened to sue Twitter if they didn't take down tweets that contain leaked information. Twitter hasn't responded.
After originally pulling the film, Sony has released The Interview in some U.S. theaters and online.
Whoa. This story is getting more insane by the second and we'll keep tabs on what happens next.
Google's self-driving car is being tested
Google's self-driving car is being tested in Mountain View, and the company unwrapped its latest prototype just in time for the holidays.
Online cartoonist The Oatmeal took a ride and wrote an entertaining review about the experience. Riding in the driverless car confirmed that humans are horrible drivers, the driverless car is timid, and as expected, the prototype isn't perfect.
But it's progress. And absolutely amazing progress.
Like this post? Then follow us on Twitter – @thorntech and @mikewchan – for future updates.
Image courtesy of Starbucks.