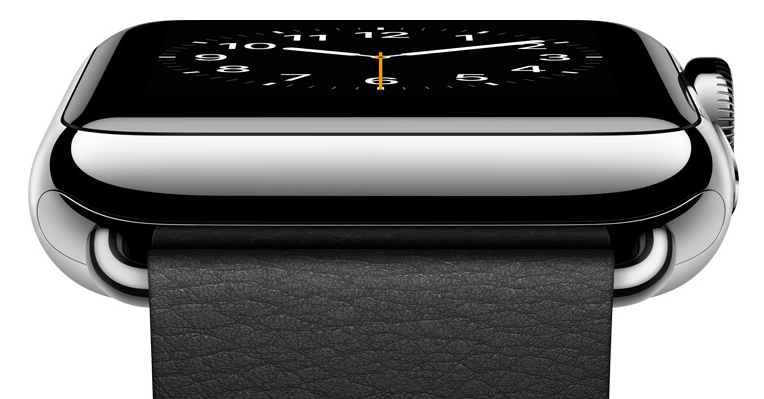 Welcome to this week's edition of "The Week in Tech," where we recap some of the most interesting technology and mobile stories from the past week.
This week we cover the announcement of the Apple Watch and new MacBook, the abrupt shutdown of GigaOm, and Google's foray into retail.
Apple announces Apple Watch and new MacBook
Apple announced the launch date for the much-hyped Apple Watch; April 24 is when fan boys and girls will be lining up for the new timepiece.
Pebble and Android Wear smartwatches have been available for a while now, but adoption of these devices have been pretty low. Apple looks to change the game with its combination of technology and fashion. There are already a bunch of new apps available for the Apple Watch, including Instagram, Uber, and Twitter. Users will also be able to become medical test subjects with ResearchKit. Oh, and of course, the watch looks pretty darn good.
The Sport model is the least expensive at $399, the Apple Watch version costs $549-1099 depending on the band, and the insane Edition model has 18-karat gold and starts at $10,000. Whoa.
The company also launched a new, controversial MacBook with only a headphone jack and a single USB-C port. Yup, you read that right – no additional USB ports, so you won't be able to charge your computer and phone, nor connect external monitors, hard drives, and cameras, at the same time. You'll also need to buy a bunch of adapters to connect your various gadgets. Some say this is the future of laptops, while others feel completely duped.
GigaOm abruptly shuts down
GigaOm, one of the most influential tech blogs around, has shut down due to the inability to pay its creditors.
If you're a Week in Tech reader or follow us on social media, you've probably seen us refer to many GigaOm articles. We're avid readers of the site and have curated its content often.
In addition to its tech blog, the company created research reports and organized technology events.
Here's the note that was posted on the GigaOm site on Monday:
A brief note on our company

Gigaom recently became unable to pay its creditors in full at this time. As a result, the company is working with its creditors that have rights to all of the company's assets as their collateral. All operations have ceased. We do not know at this time what the lenders intend to do with the assets or if there will be any future operations using those assets. The company does not currently intend to file bankruptcy. We would like to take a moment and thank our readers and our community for supporting us all along.

— Gigaom management
It's a sad day in the tech world.
Google opens first retail store
Google has taken its first leap into retail by opening a branded store-within-a-store in the United Kingdom.
The company's first retail presence is inside of the Tottenham Court Road location of Currys, one of the UK's largest electronics retailers. The store highlights its multitude of gadgets, including Android phones, smartwatches, Chromecasts and more, and allows visitors to demo all of its wares.
Rumors say the company will stick with the store-within-a-store concept in the short term, but this is likely just the first step in Google's plan to have a vast physical retail presence all over the world.
What do you think of these stories? Have you read other interesting mobile and technology stories this week that are worth mentioning? Feel free to add your thoughts to the comments.
Like this post? Then follow us on Twitter – @thorntech and @mikewchan – for future updates.
Photo courtesy of The Verge.