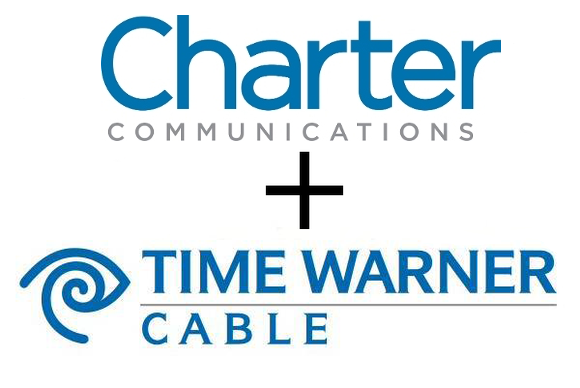 Welcome to this week's edition of "The Week in Tech," where we recap some of the most interesting technology and mobile stories from the past week.
This week we chat about Charter's bid for Time Warner Cable, new product announcements at Google I/O, Twitter in talks to buy Flipboard, and Mary Meeker's Internet Trends presentation.
Charter Communications to buy Time Warner Cable
Charter Communications is trying to succeed where Comcast failed – in buying Time Warner Cable.
Charter offered $55 billion to purchase its larger competitor. Adding in the company's earlier purchase of Bright House Networks, the combined firm will become the second largest cable and broadband operator in the U.S. (behind Comcast), serving 23.9 million customers across 41 states.
The big issue here will again be regulatory approval of the deal, which Comcast was not able to attain.
In the Comcast/TWC merger, the major issue was that Comcast is both a broadband provider and content programmer, which may have caused the company to have too much power in throttling internet speeds for customers trying to access competitors' content.
In this case, Charter has no programming interests, so there is no conflict on interest there and many expect the deal to be approved.
Google announces tons of initiatives at I/O conference
Google revealed a bunch of products and projects at its annual developer conference, I/O. Key highlights include:
First look at Android M – the next version of Android will include fingerprint identification, improved power consumption and battery life, simplified app permissions, and more.
Android Pay – Google's new payments system will go head-to-head against Apple Pay. Similar to Apple's product, Android Pay will link your credit card to your smartphone and you'll be able to pay using fingerprint detection. What happened to Google Wallet?
Project Brillo – leveraging its purchase of Nest, Google is building its own operating system for the Internet of Things.
Read more about these and other initiatives Google announced on The Next Web.
Twitter in talks to buy Flipboard
Twitter has been in talks to purchase Flipboard in a deal that will value the news reader app at over $1 billion.
This would be an interesting marriage on a couple of fronts.
Twitter has been under fire for a slow-growing user base, so this may be a way for the company to expand its services to attract new users.
The micro-blogging service is becoming the go-to source for breaking news, and Flipboard's app does a great job of curating news stories, so there may be some synergies there. Twitter may also be looking to Flipboard to better monetize traffic that is driven to publishers' sites.
Twitter would gain the expertise of Flipboard co-founder and CEO Mike McCue, a well-connected, savvy product veteran. But that could accelerate the downfall of Twitter CEO Dick Costolo, who has been under pressure from Wall Street for the company's poor financial performance.
Mary Meeker releases vaunted Internet Trends slide deck
Every year KPCB partner Mary Meeker creates an epic slide deck that encompasses everything you need to know about the tech world. And she didn't disappoint this year, revealing a 197-slide behemoth with plenty of insight.
Some key takeaways include:
Internet and smartphone use continues to grow but both rates are slowing
Video viewing is exploding
Messaging apps are the key portal to mobile
User generated content is growing rapidly
China and India are becoming international tech centers
Check out this summary of the deck, or the deck in its entirety here.
What do you think of these stories? Have you read other interesting mobile and technology stories this week that are worth mentioning? Feel free to add your thoughts to the comments.
Like this post? Please share it below! Then follow us on Twitter – @thorntech and @mikewchan – for future updates.
Image courtesy of PCWorld.