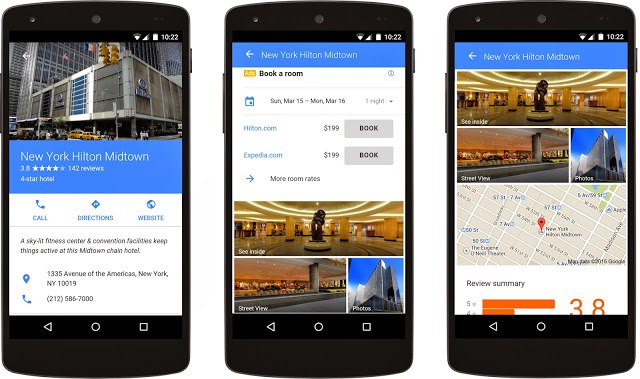 Welcome to this week's edition of "The Week in Tech," where we recap some of the most interesting technology and mobile stories from the past week.
This week we cover mobile search volume surpassing desktop, Cisco's CEO stepping down, Uber's and others' bid for Nokia's Here, and the impending launch of Oculus Rift.
Google declares mobile search volume greater than desktop
We've expected this day to come, and now it's officially here. Google has announced that in 10 countries, including the U.S. and Japan, more searches take place on smartphones than on computers.
Two weeks ago we wrote about how Google revised its algorithm to prioritize mobile-friendly websites in its search results. It's certainly very clear now why they made that update.
The mobile search statistics were announced in conjunction with new mobile advertising tools, which include new formats, automation processes, and measurement methods.
Cisco CEO to step down
After 20 years at the helm of one of Silicon Valley's most important technology companies, John Chambers is stepping down as CEO of networking giant Cisco and will become the firm's Executive Chairman.
Chambers grew the firm from $1.2 billion in revenues to the $48 billion it brings in today. But with the breakneck pace of change in today's technology world, Cisco was slow to organically grow outside of its core networking business under Chambers.
Senior Vice President of Worldwide Field Operations Chuck Robbins will take on the CEO position on July 26, 2015. Robbins has been with the company for over 17 years, so the transition should be smooth. He'll be looked upon to leverage and grow Cisco's acquisitions in the hot and super-important cloud computing and cybersecurity industries.
Read more at Techwire.
Uber bids $3 billion to buy Nokia's Here maps
Companies are showing Nokia's Here maps a lot of love right now.
Uber just placed a $3 billion bid to buy Nokia's digital mapping service. A consortium of German automobile manufacturers including BMW and Mercedes-Benz are putting together a competing offer. An unnamed private equity firm is also in the running. And Microsoft and Facebook have shown interest.
Google Maps is the world's most popular mapping service, and Uber is currently extremely dependent on it to route its drivers. But the company would love to minimize its attachment to Google Maps, especially with its aspirations to become a full-fledged logistics company.
The German automobile consortium needs a mapping service to fuel its self-driving car initiatives and doesn't want to use Google Maps, since Google is working on its own autonomous car project.
And, it's just really, really hard to build an accurate mapping system. That's why Here is so valuable right now and why these companies are clamoring to buy it.
Consumer version of Oculus to launch early 2016
After almost three years of hype, Oculus, the virtual reality headset maker owned by Facebook, has finally announced that its consumer VR headset will go on sale early next year.
The Oculus Rift first appeared on Kickstarter in 2012 and has yet to release its product to the public. It has delivered software development kits and prototypes to software developers over the past three years, but for consumers, it has been delay after delay. These lags have allowed competitors like Zeiss' VR One, Sony's Project Morpheus, and Microsoft's HoloLens to gain significant ground.
What do you think of these stories? Have you read other interesting mobile and technology stories this week that are worth mentioning? Feel free to add your thoughts to the comments.
Like this post? Then follow us on Twitter – @thorntech and @mikewchan – for future updates.
Photo courtesy of Google.