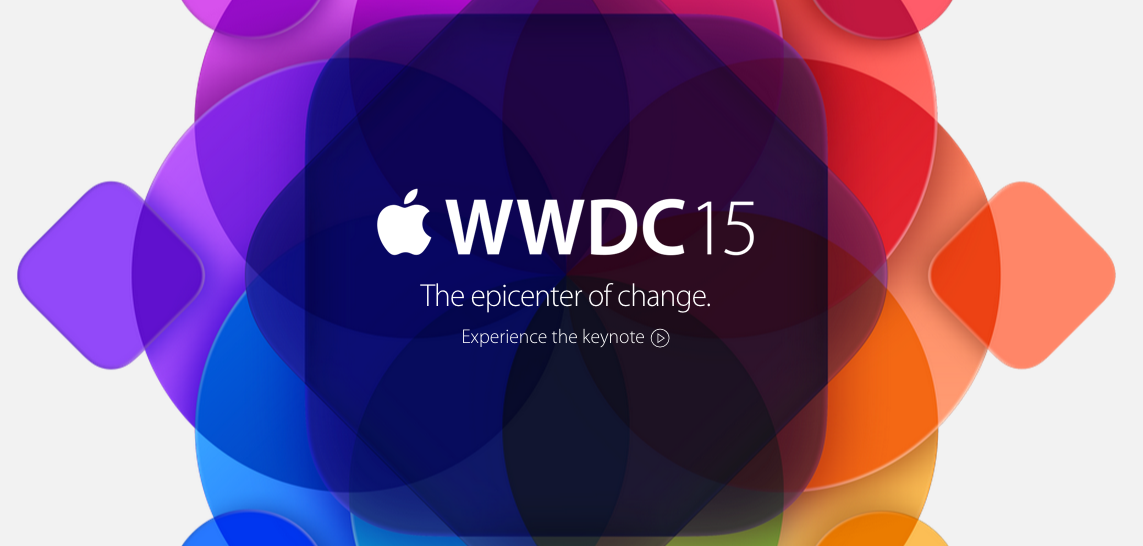 Welcome to this week's edition of "The Week in Tech," where we recap some of the most interesting technology and mobile stories from the past week.
This week we cover Apple's WWDC announcements, the stepping down of Twitter's CEO, Square's new credit card reader, and Google's Sidewalk Labs.
Apple announces Apple Music, iOS 9 and more at WWDC
Apple held its annual Worldwide Developers Conference this week and made a slew of announcements, including:
The launch of Apple Music, its new streaming music service that will launch in over 100 countries on June 30. It'll cost $9.99 per month for a single user or $14.99 for a family plan. It seems like a pretty standard service, except that there will be stations curated by music experts (instead of algorithms) and a platform named "Connect" that allows artists to directly upload their music. Apple Music will also be available for Android.
The unveiling of iOS9, its latest mobile operating system, which brings more intelligence and stability to the mobile experience, rather than a complete design overhaul.
Updates to WatchOS, which now has support for native apps running directly on the Watch (instead of having to pair with an iPhone) and allows apps access to the Watch's sensors, Taptic Engine, and more.
An upgrade to OS X 10.11 El Capitan for Macs, bringing a number of improvements such as Split View functionality that lets you use two full-screen apps side-by-side, and enhancements to Mail, Photos, and Notes apps.
Read more about all of the WWDC announcements at The Verge.
Twitter CEO Dick Costolo to step down
After months of defending himself from an onslaught of scrutiny from Wall Street, Twitter CEO Dick Costolo is relinquishing his position starting July 1. He will remain on the board.
While Twitter says that this transition isn't about the company's poor short-term results, that's tough to believe. Twitter has suffered from stagnant user growth and has been a revolving door for top-level executives. But he did grow the company from a $3 billion valuation to the $23 billion it's worth today.
Twitter co-founder and Square CEO Jack Dorsey will be interim CEO while the company searches for a replacement.
Square unveils credit card reader that accepts mobile payments
Speaking of Square, the company will launch a new card reader that allows businesses to accept contactless mobile payments such as those from Apple Pay and Android Pay. The reader will also handle payments from credit cards with security chips.
Square will distribute 250,000 of the readers for free. After that it will cost $49, but many merchants will be reimbursed through a limited amount of free payment processing. Square will charge its normal 2.75% per transaction.
Adoption of near-field communications (NFC) payment systems has been limited primarily because retailers have to upgrade their point-of-sale hardware to accept these payments. Square hopes to accelerate this adoption with its new card reader.
Google reveals Sidewalk Labs to improve cities with technology
Google has another audacious goal to add to its running list of moonshots – improving city life for everyone. The company just launched Sidewalk Labs to achieve this.
Sidewalk Labs aims to tackle problems such as cost of living, efficient transportation, and energy usage by rethinking how to design cities using technology as a foundation. The company will be led by Dan Doctoroff, former CEO of Bloomberg LP and the Deputy Mayor of Economic Development and Rebuilding for New York City.
Sidewalk Labs looks to build infrastructure and technology that helps city dwellers better monitor energy consumption or improve their commuting routines to make them more efficient. The combination of urban planning experts and the cash and technical expertise of Google can be a powerful one.
What do you think of these stories? Have you read other interesting mobile and technology stories this week that are worth mentioning? Feel free to add your thoughts to the comments.
Like this post? Please share it below! Then follow us on Twitter – @thorntech and @mikewchan – for future updates.
Image courtesy of Apple.