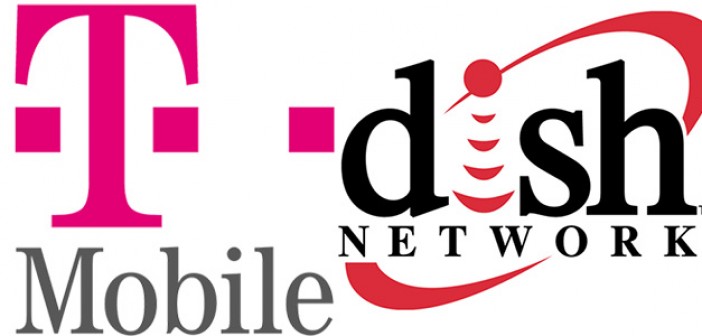 Welcome to this week's edition of "The Week in Tech," where we recap some of the most interesting technology and mobile stories from the past week.
This week we highlight Dish and T-Mobile's potential merger, Yahoo's NFL streaming, Intel's purchase of Altera, and Instagram's and Pinterest's aspirations for e-commerce.
Dish Network and T-Mobile in merger talks
The nation's second largest satellite TV operator and the fourth largest wireless carrier are in talks of merging. This is can be a powerful deal on many levels.
First, Dish has been buying up tons of wireless spectrum for years and that's exactly what T-Mobile needs to boost network capacity. The combined company would have more spectrum than AT&T and Verizon.
Next, the two companies could combine their complimentary product lines to offer a lot of value to customers. T-Mobile's 56.8 million customers would be able to access Dish's TV services, which include mobile streaming service Sling TV.
Finally, this would be the marriage of two innovative and maverick CEOs. Dish CEO Charlie Ergen has gone against the grain with products like the commercial-skipping DVR Hopper, and T-Mobile CEO John Legere has essentially captured all of the mobile network industry's growth with his savvy price-cutting and consumer-first tactics. In the combined entity, Ergen would become Chairman and Legere would be CEO.
The terms of the deal haven't been discussed, so this one is far from done.
Yahoo pays $20 million to stream one NFL game
Yahoo has beat out YouTube and other media entities for the rights to livestream the October 25 game between the Jacksonville Jaguars and Buffalo Bills to be played at Wembley Stadium in London.
This is a big deal for all involved.
This will be the first regular-season NFL game to be streamed for free online for the world to see. The league wants to experiment more with free digital distribution, and this is the first step of the process. Live sports is a primary reason why it's tough for many to cut the cord and get rid of cable services, so this may be a glimpse into the future.
Yahoo has had a strong connection with sports fans for a while now via Yahoo Sports and its popular fantasy leagues, so the NFL game streaming rights were a natural fit. The company also has aspired to be a major media player but has largely lacked traction in that space. This may be its coming out party.
Intel to buy Altera
In much less flashy news, chip maker Intel has agreed to purchase circuit designer Altera for $16.7 billion.
Intel, who primarily makes chips for PCs, laptops, and servers, has been left behind in the wake of the smartphone movement. Though the company remains very profitable, the company has been hurt by the poor performance of Microsoft Windows 8 and the transition towards mobile devices.
Intel hopes that this acquisition can help them catch up in the growing Internet of Things realm. Altera's field-programmable gate array (FPGA) technology is embedded in sensors and wireless adapters to control and monitor machinery used by medical, automotive and industrial companies. Intel plans to offer Altera's solutions in combination with its Xeon processors and improve its design and manufacturing processes.
Instagram and Pinterest beef up ads with Shop Now and Buy buttons
Two of the most popular visual social networks are stepping up their advertising game with hopes to become e-commerce platforms.
Instagram has launched a "Shop Now" button that allows its retail advertisers to link images to external product pages so users can purchase products with a couple of clicks. Traditionally, Instagram executives have tried to keep users on their platform, and retailers had to use third-party tools to integrate product purchases with Instagram. So this is a bit of a departure from their initial strategy.
Pinterest makes it even easier to make purchases with its "Buy" button, which allows users to execute transactions directly from product images. Consumers will be able to pay using Apply Pay or a credit card, and payments will be handled by Stripe and Braintree.
What do you think of these stories? Have you read other interesting mobile and technology stories this week that are worth mentioning? Feel free to add your thoughts to the comments.
Like this post? Please share it below! Then follow us on Twitter – @thorntech and @mikewchan – for future updates.
Image courtesy of RCR Wireless.