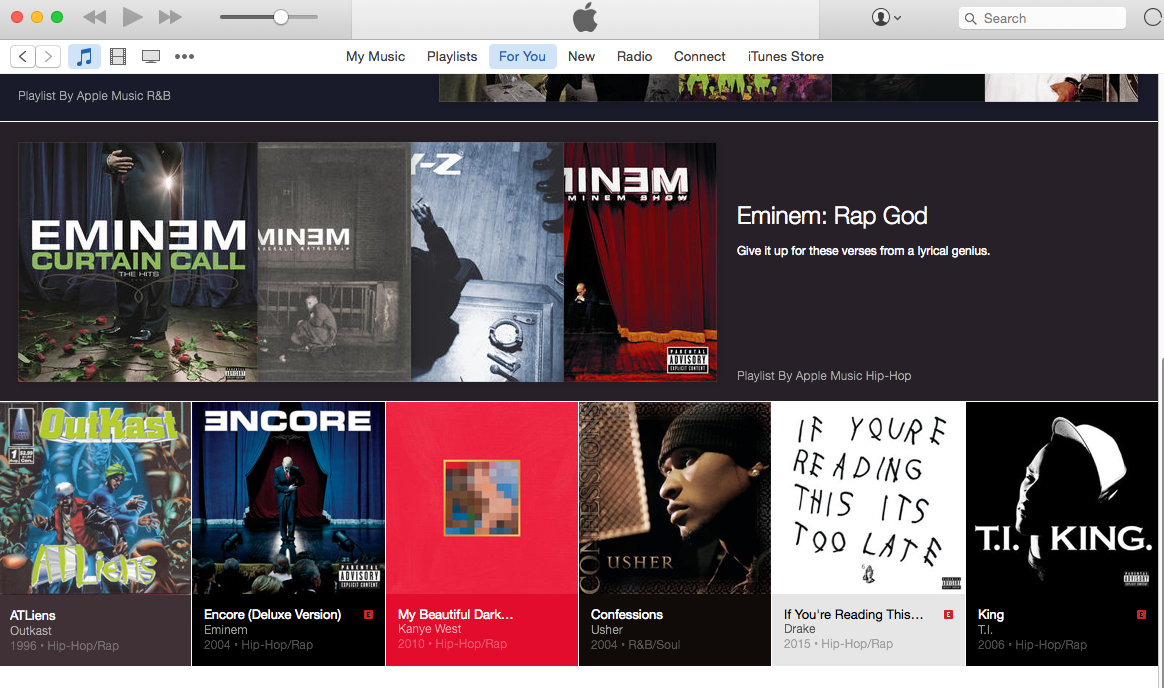 Welcome to this week's edition of "The Week in Tech," where we recap some of the most interesting technology and mobile stories from the past week.
This week we highlight the launch of Apple Music, AOL's takeover of ad sales for Microsoft, Uber acquiring Bing map assets, and the chaos that is Reddit.
Apple Music launches
Apple officially released its hyped Apple Music streaming service on Tuesday to much fanfare.
Similar to other music streaming services, Apple gives users access to over 30 million tracks but offers a few unique features that other apps lack:
For You provides playlists recommended by music experts based on your iTunes library and artist and genre preferences.
Beats 1 is a 24/7 radio station led by former BBC Radio DJ Zane Lowe, who mixes different genres and airs artist interviews.
New displays curated playlists of new artists or albums
Connect is a social media feature that lets users interact with musicians.
While most agree that the user interface is beautiful (but cluttered), some analysts were torn over the value of Beats 1 and Connect. One big flaw of the service is its integration with iTunes. Many users have complained that they can't share music to their iOS devices and that iCloud Music Library is wreaking havoc on their local iTunes library.
Will Apple Music change the streaming music game? Right now it doesn't seem so, but with a couple of tweaks and improvements, it can.
AOL to take over display advertising from Microsoft, selects Bing over Google
In a huge deal in the ad tech world, AOL will take over responsibility for sales of mobile, display, and video ads across Microsoft properties such as Xbox, Skype, and other products.
In exchange, AOL will use Bing, instead of Google, as its default search engine, and extend job offers to 1,200 Microsoft ad tech employees.
Two of technology's iconic but mature firms continue to remake themselves.
Under CEO Satya Nadella, Microsoft is going back to basics by focusing on core properties like Windows and Azure cloud services. The company will continue to sell search ads and still has a smaller programmatic ad sales partnership with AppNexus.
On the other side of the coin, AOL is trying to become the premier ad tech company, and now has additional high-value inventory to work with.
Looks like a good deal for everyone involved.
Read more at The Wall Street Journal.
Uber acquires Bing map assets
Microsoft was busy this week. In addition to shedding its ad tech assets, it has also sold a portion of its Bing mapping unit to Uber.
Uber has been trying to minimize its reliance on Google for the mapping technology used for its rider and driver apps, and this is another step toward that independence. Uber will absorb about 100 Microsoft employees, who will continue to work on improving Bing's 3D, aerial, and street footage.
Reddit moderators hold the site hostage
Moderators of the popular community site Reddit have locked down the groups they manage in response to the abrupt firing of the company's director of talent, Victoria Taylor, who was responsible for coordinating the highly-popular "Ask Me Anything" sessions.
At least 11 of these community groups, called subreddits, have turned private so they can't be accessed by users. The moderators really leaned on Taylor to recruit and coordinate the popular AMA sessions, and they have privatized their subreddits until the company figures out how she will be replaced.
Reddit has not provided a reason why Taylor was dismissed.
What do you think of these stories? Have you read other interesting mobile and technology stories this week that are worth mentioning? Feel free to add your thoughts to the comments.
Like this post? Please share it below! Then follow us on Twitter – @thorntech and @mikewchan – for future updates.