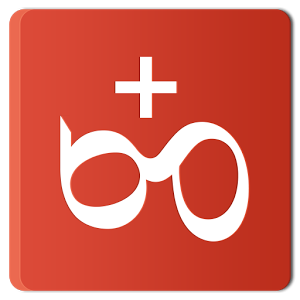 Welcome to "The Week in Tech," where we recap some of the most interesting technology and mobile stories from the past week.
This week we chat about the continued death of Google+, the birth of Windows 10, how Best Buy will sell the Apple Watch, and why science and tech moguls are against AI warfare.
Google is gutting Google+
Google+ has been dying a slow death over the last couple of years, but Google has been persistent in keeping it around in some form or fashion. While some features will still remain, it looks like the social network as we know it is throwing in the towel.
Google+ was launched four years ago as a social network to compete with the likes of Facebook and Twitter, and as a platform layer that attempted to unify all of Google's disparate products like YouTube, Gmail, and Photos.
This two-headed goal led to some confusing experiences, such as having to log in with Google+ to comment on YouTube videos.
Now, Google+ will focus on one of its strongest traits – connecting users around topics of interests – and will do so via a new feature called Google+ Collections.
And the Google+ login is no longer necessary to access other Google products.
Google has never been good at social, with failed products like Orkut, Buzz, and Latitude. We may soon officially add Google+ to that list.
Windows 10 launches
The much-hyped Windows 10 launched on Wednesday, and the feedback has been very positive.
Over 14 million Windows users have upgraded to the latest version, and the company expects Windows 10 to be installed on more than one billion devices over the next 2-3 years.
Most Windows 7 and 8 users were able to upgrade their operating systems for free directly from their computers, which led to the huge install numbers.
Windows 8 was largely a bust, as Microsoft tried too hard to meld the experiences of the software on laptops and touchscreen devices together. But Windows 10 brings back the familiar Start Menu, something sorely missed in Windows 8, and introduces new features without being too overbearing.
The launch of Windows 10 is one of the first steps of Microsoft's makeover, and the company looks to have gotten off to a great start.
Best Buy to sell Apple Watch
Best Buy will the be first national retailer, outside of Apple Stores, to sell the Apple Watch.
Sales begin on August 7 and the smartwatch will be available in more than 300 brick-and-mortar stores and on BestBuy.com.
It's hard to say what prompted this move. It could be that Apple expects demand to spike for the holiday season and is adding a big distribution channel to meet that demand.
Or it could be that the questionable report about tanking Apple Watch sales has some truth to it.
Regardless, this is a coup for struggling Best Buy and they don't care why Apple wanted to partner; they're ecstatic that they did.
Elon Musk, Stephen Hawking, and Steve Wozniak are against artificial intelligence in weapons
Ever see the movie I, Robot? Well, there are a bunch of smart people who don't ever want to see something like that happen to humanity.
Big technology and science players like Tesla and SpaceX CEO Elon Musk, physicist Stephen Hawking, and Apple co-founder Steve Wozniak are coming together to urge a ban on the use of artificial intelligence weapons of war.
Robots that don't need human assistance in killing targets are technologically within reach in the next few years, not decades, and that has people worried.
The draw of AI weapons systems is the potential of saving the lives of  human soldiers. But pundits fear that the relative ease in developing this technology will lead to an arms race between rival nations, and they're looking to nip this in the bud before it becomes a big deal.
What do you think of these stories? Have you read other interesting mobile and technology stories this week that are worth mentioning? Feel free to add your thoughts to the comments.
Like this post? Then share it below and follow us on Twitter – @thorntech and @mikewchan – for future updates.