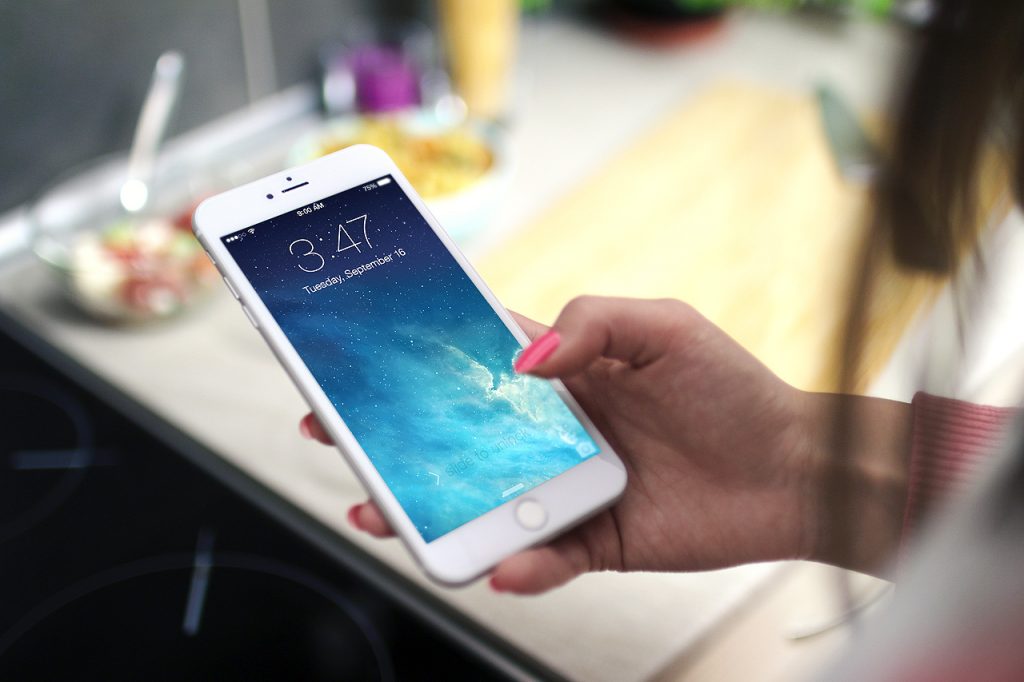 Welcome to "The Week in Tech," where we recap some of the most interesting technology and mobile stories from the past week.
This week we cover Apple's ambitions to run its own wireless network, Facebook's new live streaming feature, and GE's app store.
Apple to launch a mobile network?
You can buy a sweet iPhone from Apple right now. Soon you may be able to purchase from Apple the cell service it runs on, too.
The company is supposedly in talks to become a mobile virtual network operator (MVNO) in the US and Europe. An MVNO is a wireless provider that doesn't own the network infrastructure on which its service runs; rather, the MVNO leases airwaves from established carriers like T-Mobile and AT&T and sells them directly to customers. Boost Mobile (a subsidiary of Sprint) and MetroPCS (T-Mobile) are prime examples.
Apple has certainly had MVNO ambitions for a while now. Back in 2006, the company filed a patent for an MVNO service, and recently extended that patent. Last year, Apple SIM, which allows iPad users to choose between multiple mobile carriers to access data services, was launched. Now Apple is testing iCloud voicemail transcription services, essentially transitioning iPhone users' reliance on carriers for voicemail features to Apple itself.
The company denies plans to become an MVNO. But with Google rolling out Project Fi, Apple may not have a choice.
Facebook announces live streaming video features – but only for celebrities
Facebook has joined the ranks of Periscope and Meerkat in the live-streaming craze, but this feature will only be available to famous people.
Aptly named "Live," the feature is baked into its Mentions app, which allows celebrities with a verified Facebook page to connect directly with their fans. When a VIP you follow launches a Live broadcast, it will be posted to your News Feed if you recently interacted with that person's content and you'll be able to like, comment on, and share the video while viewing the stream.
Why should a celebrity use Live over Periscope or Meerkat? First, the pure reach of Facebook will allow these public figures to further connect with their fans on a platform where they may already have hundreds of thousands, if not millions, of followers.
Also, videos won't disappear, which will increase their ability to be shared. Meerkat's videos are ephemeral, while Periscope's get deleted 24 hours after posting.
When will normal people like you and me be able to create videos with Live? Who knows, maybe we'll never be worthy.
GE plans to build an app store for manufacturing
General Electric has announced that it will build an app store where manufacturing companies can download applications that will connect their machinery to cloud-based services.
Predix Cloud will help industrial companies better monitor their equipment by linking sensors on these machines to computing centers around the world, which will facilitate the analysis of data to track maintenance schedules, improve performance and more. Predix Cloud will be optimized for GE's products but will be able to accept sensor data from anybody.
The industrial world has been the domain of GE for a long time, but software isn't the company's forte. With IBM creeping on GE's turf by building software applications for health care and manufacturing, this move is necessary. The company plans to spend $500 million per year on this initiative.
What do you think of these stories? Have you read other interesting mobile and technology stories this week that are worth mentioning? Feel free to add your thoughts to the comments.
Like this post? Then please share it below and follow us on Twitter – @thorntech and @mikewchan – for future updates.
Photo courtesy of Pexels.com