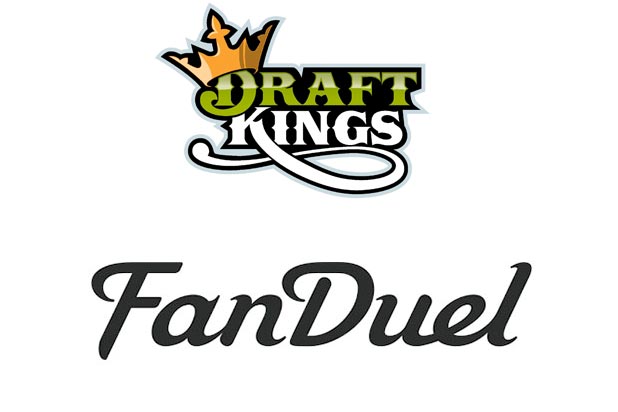 Welcome to "The Week in Tech," where we recap some of the most interesting technology and mobile stories from the past week.
This week we highlight the daily fantasy sports insider trading scandal, Jack Dorsey being officially named Twitter's CEO, Microsoft's new products, and Amazon's live TV service.
Insider trading scandal rocks the daily fantasy sports industry
Daily fantasy sports is a booming industry, and you may have seen the thousands of ads run by leaders FanDuel and DraftKings. But an insider trading scandal that happened recently may change everything.
Last week, a DraftKings employee named Ethan Haskell "inadvertently" released data prior to the start of the NFL games that included the percentage of entrants who selected certain fantasy players. He then proceeded to win $350,000 in a FanDuel contest.
This is just like someone having confidential information about a company's earnings and then buying or selling stock using that insight.
Both companies released a joint statement saying that "nothing is more important than the integrity of the games they offer."
A class action lawsuit has been filed against both companies.
There has been much debate about whether these daily fantasy contests constitute gambling. At this point, the sports betting laws have a loophole that allows wagering on fantasy sports, but that may change very, very soon.
Jack Dorsey officially named Twitter CEO
As expected, Jack Dorsey has officially been named permanent CEO of Twitter. He will also remain CEO of Square.
Dorsey's official appointment coincides with former CEO Dick Costolo's departure from Twitter's board of directors. Also, former Chief Revenue Officer Adam Bain has been promoted to Chief Operating Officer.
Jack stated the challenge in front of him very succinctly:
Our work forward is to make Twitter easy to understand by anyone in the world, and give more utility to the people who love to use it daily!

— Jack (@jack) October 5, 2015
A day later, the company announced the first step in this mission –  a new feature called Moments, which aggregates and displays the best of everything that's happening on Twitter now.
Nice start, Jack!
Microsoft unveils new products to much fanfare
Microsoft is back in the hardware game with the announcement of a bunch of new and improved products.
The Redmond, WA company held a launch event on Tuesday and unveiled the following products:
Microsoft has turned heads with these products in its mission to compete with Apple and Google.
Amazon considering building its own live TV service
Amazon is looking to boost its streaming portfolio by creating an over-the-top, live TV subscription service similar to Sling TV.
The company has been in talks with NBC Universal and CBS to potentially include their channels in the offering. There may also be potential of a channel that only plays Amazon original programming such as Transparent and Alpha House.
Amazon recently acquired Elemental Technologies, a back-end mobile video service, which would provide the infrastructure to deliver live TV streaming.
Watch out, Big Cable, Jeff Bezos is coming for you.
What do you think of these stories? Have you read other interesting mobile and technology stories this week that are worth mentioning? Feel free to add your thoughts to the comments.
Like this post? Then please share it below and follow us on Twitter – @thorntech and @mikewchan – for future updates.