Cloud Deployments and Migrations
We build cloud architectures to make your business more agile and cost effective.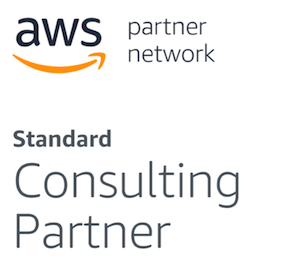 We are an Amazon Web Services certified partner, which reflects our extensive expertise of the top cloud computing platform in the world. Our experience with AWS has helped companies like Sprint, Nokia, and many others realize the power of the cloud.
Cloud Deployments
We have a long track record of building and deploying new applications to AWS. We architect scalable solutions to meet your business and technical needs.
Cloud Migrations
Moving to the cloud is the first step in transforming your business. We help migrate your existing infrastructure to the cloud so you can gain more agility, flexibility, and reliability.
Big Data Solutions
In today's data-driven world, speed is critical. We build and optimize cloud environments to capture, process, and analyze large amounts of data so you can deliver impactful insights faster.
Accelerate Your Business with the Cloud
Running your business in the cloud can provide cost savings, increased agility and flexibility, and a distinct competitive advantage.
Thorn Technologies has been deploying cloud environments and migrating clients' current applications to the cloud for years. We've helped corporations large and small with their cloud computing needs, and we know we can help you too.
Find out how we can help you succeed