Get Clarity from Your Data with AWS
We help you capture, process, and analyze your data faster with AWS's Big Data tools
Big Data Capabilities
Data is the lifeblood of an organization. Whether it's website visitor behavior, financial transactions, or location tracking, data can inform you of ways to better serve your customers and grow your business. AWS' big data tools have significantly improved the ways companies like yours leverage data to extract actionable insights. And Thorn Technologies has implemented these tools to help these companies grow like never before.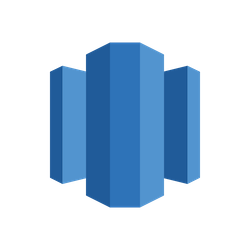 Amazon Redshift
Amazon Redshift is a cost-effective, scalable data warehouse that allows you to run queries quickly and get the most out of your data.
We've implemented Redshift for data-intensive companies like Experient to capture, process, and analyze data faster than ever.
Amazon RDS
Amazon RDS makes it easy to set up a relational database in the cloud.
We helped Sprint migrate their customer messaging data to RDS to increase uptime and throughput of their SMS platform that sends over 4 million messages a day.
Interested in our Big Data skills?
If you have any questions about our big data capabilities, feel free to drop us a line anytime at info@thorntech.com or fill out the form below. Hope to hear from you soon!